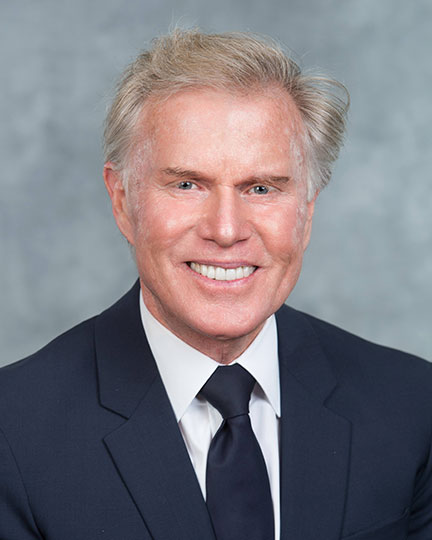 BRYCE PERRY
PRESIDENT AND CEO
Bryce Perry founded PGI in 2013 and presently serves as the company's President and CEO. Bryce has over 25 years of personal experience in the consumer package industry, as well as a family legacy of over 100 years that includes the founding, development, and ultimate sale of two of the most successful businesses in the industry: Iodent and Personal Care Products, both major private label suppliers to the largest retailers in North America. Bryce graduated from the University of Washington with a degree in Economics and then studied Finance and Marketing at the University of Southern California. Bryce works out of the company's headquarters in Los Angeles, California.
"Each team member brings something exceptional to the table, whether in their experience, their education, their technical skills, their enthusiastic energy—or all of the above."
BRYCE PERRY, PRESIDENT AND CEO
Scott Nalu
Vice President
Dave Caruso
Vice President of Sales
Tony Diluca
Vice President of Global Supply Chain
Jeimy Valega
Vice President of Finance
Michael Prudhomme
Director, Design & Product Development
Leslie Martin
Account Manager
Heidi Zhang
Finance Manager
Stefanie Perez
Business Development
Rickie Arellano
Sales Manager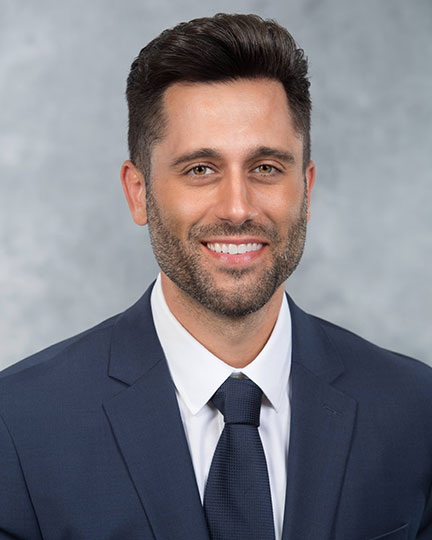 SCOTT NALU
Vice President
Scott Nalu serves as the company's Vice President, overseeing the operations, logistics, customer service, finance, and product development departments at PGI. Scott has promoted new incremental sales growth avenues for PGI, including through international account penetration and e-commerce. Prior to joining PGI in 2013, Scott was Sales Planning Manager at Personal Care Products, and before that he was an Import Strategist with the United States Department of Commerce's International Trade Administration. Scott received an M.S. from Michigan State University with focus in Analytical Thinking, International Law, and Product Protection. Scott earned his B.S. from Oakland University with a degree in Public Administration and Public Policy and also attended University of Michigan in Ann Arbor, Michigan.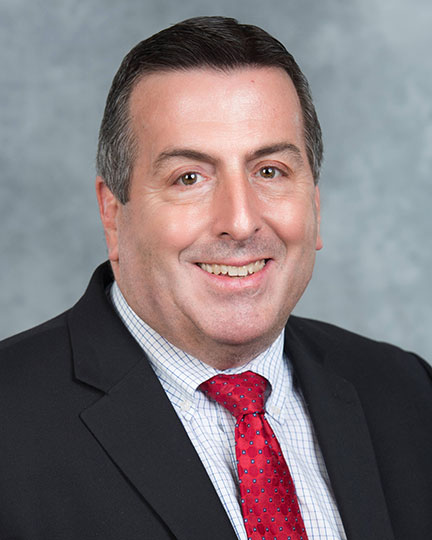 DAVE CARUSO
Vice President of Sales
Dave Caruso has been with PGI since its inception in 2013 and currently directs its North American sales and marketing efforts, as well as product development. He is responsible for the company meeting all sales and profit goals. Dave brings to PGI extensive experience, having worked in the consumer products industry since 1978 at several prominent companies in roles of increasing responsibility throughout his accomplished career. He is a graduate of Hofstra University with a degree in Business Administration.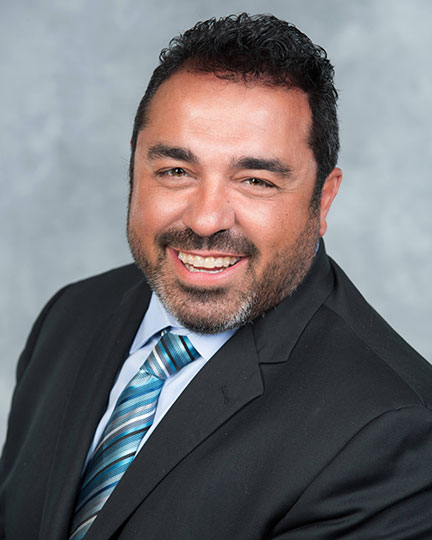 TONY DILUCA
Vice President of Global Supply Chain
Tony DiLuca joined PGI in 2016 as Director of Logistics and Operations. He has over ten years of experience at different levels in international and domestic supply chain with various 3PL's, such as Ceva Logistics, Menlo Worldwide, and Ryder Logistics. Tony has also served in executive management positions at Personal Care Products and Meelunie. Tony has extensive training in C-TPAT certification and an abundance of experience with hazardous cargo. Tony's wide-ranging expertise has enabled PGI to manage a streamlined supply chain, resulting in significant cost savings and helping PGI earn new customers. Tony received his B.S. in Supply Chain Management from Michigan State University and has done additional coursework in Packaging and Italian Studies.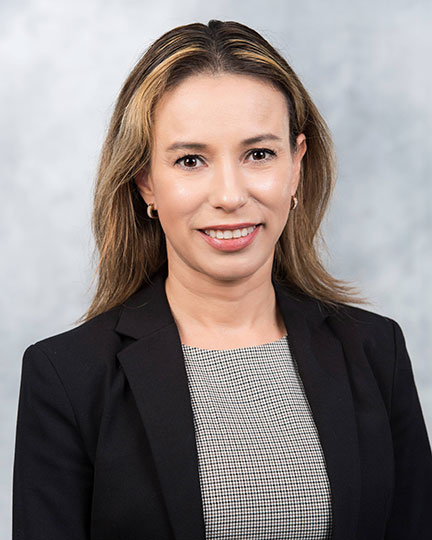 JEIMY VALEGA
Vice President of Finance
Jeimy Valega came from Lima, Peru, to Los Angeles, California, to earn a degree in Business Finance at California State University, Northridge (CSUN). She then gained valuable experience working for a major CPA firm and law firm in Los Angeles. Jeimy has been with PGI since its inception in 2013 and manages all accounting and finances at the company in her role as Vice President of Finance.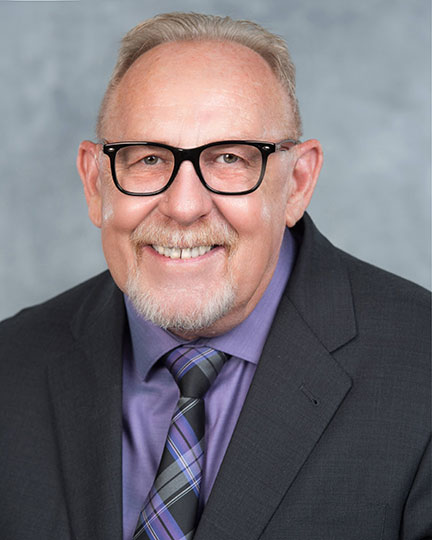 MICHAEL PRUDHOMME
Director, Design & Product Development
Michael Prudhomme joined PGI in 2016 as Director of Design and Product Development, overseeing the creation and maintenance of all item artwork. Michael holds multiple degrees in Graphic Design and Photography, with extended studies in Engineering. He has nearly 40 years of experience in consumer product packaging design, having created designs seen in some of the largest retailers in the world, including Walmart, Amazon, CVS, Walgreens, Dollar Tree, and Dollar General. With such broad experience, Michael is adept at creating all kinds of artwork at PGI, whether for in-house brands, private label brands, or exclusive packaging.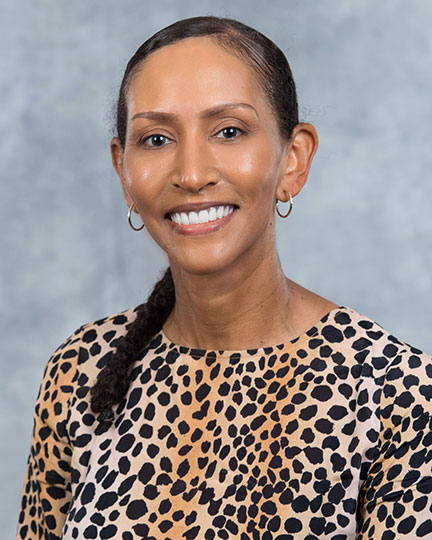 LESLIE MARTIN
Account Manager
Leslie Martin joined the PGI team in 2016 and currently serves as the company's Customer Service Account Manager. Leslie plays an integral role in the growth of PGI as she is responsible for maintaining all customer costing, validating all inbound purchase orders for accuracy, and serving as a communication hub between PGI's plant managers and customers.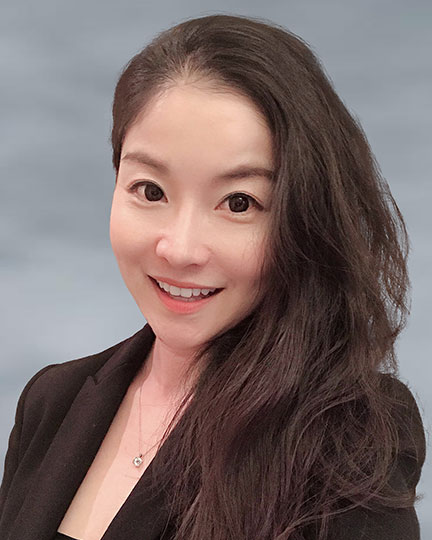 HEIDI ZHANG
Finance Manager
Heidi Zhang received her Master of Science in Accountancy (MSA) degree from California State University, Fullerton (CSUF), joined the PGI team in 2020 and currently serves as the company's Finance Manager. Her responsibilities include invoicing customer orders, handling short pay disputes, and filing customer payments.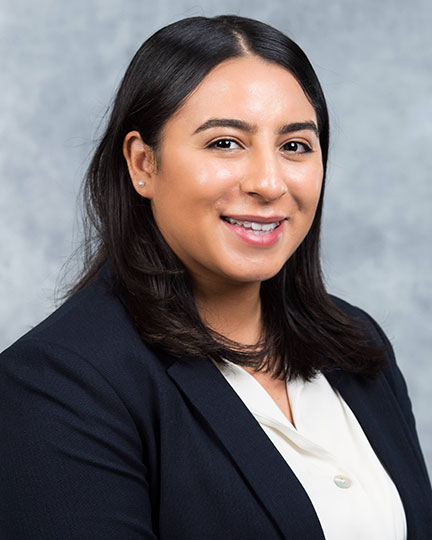 STEFANIE PEREZ
Business Development
Stefanie Perez joined the PGI team as an intern in 2019 while finalizing her senior year at Loyola Marymount University (LMU). Since graduating with her B.A. in Communication Studies in 2020 she has joined the team with the role of business development. Through her role Stefanie focuses on creating innovation that will push PGI forward through the realms of design, technology, and customer relations.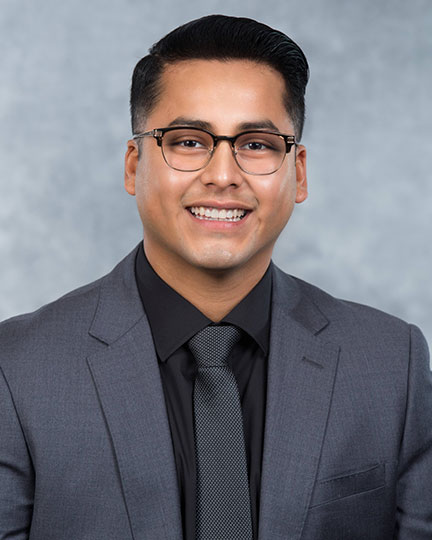 Rickie Arellano
Sales Manager
Rickie Arellano joined the PGI team in 2021. From Northern California, he received his Bachelor's Degree at Sonoma State University and worked in sales for eight years. Prior to joining PGI, Rickie was a Sales Consultant for Staples Business Advantage where his team set record sales and became #1 in North America for three consecutive periods. Rickie's responsibilities include building customer relationships, identifying emerging markets, designing strategic sales plans, product recommendations, and setting sales goals.